What is SEO Tools?
SEO (Search Engine Optimization) tools are software programs or online applications that help to improve website visibility, rankings, and traffic on search engine result pages. SEO Tools provide insights and data related to various SEO metrics like keywords, backlinks, site speed, and more.
Some of the common features of SEO Tools include:
Keyword research
Site audit
Backlink analysis
Competitor analysis
Rank tracking
Overall, SEO Tools provide valuable insights and data that can be used to optimize website content, improve rankings, and increase organic traffic from search engines.
Why Teams Use SEO Tools?
There are several reasons why teams should use SEO Tools:
Improve website visibility
Analyze website performance
Track competitor activities
Monitor website rankings
Save time and resources
Overall, using SEO Tools can help teams to optimize website content, improve rankings, and increase organic traffic from search engines.
Top SEO Tools for Teams in 2023
1.Ahrefs
The largest backlink index among well-known SEO Tools belongs to Ahrefs, which has over 295 billion indexed pages and over 16 trillion backlinks. With the aid of backlink audits, keyword explorers, competitor analysis, user documentation, URL rankings, and other features, Ahrefs is an excellent tool to increase website traffic and rankings.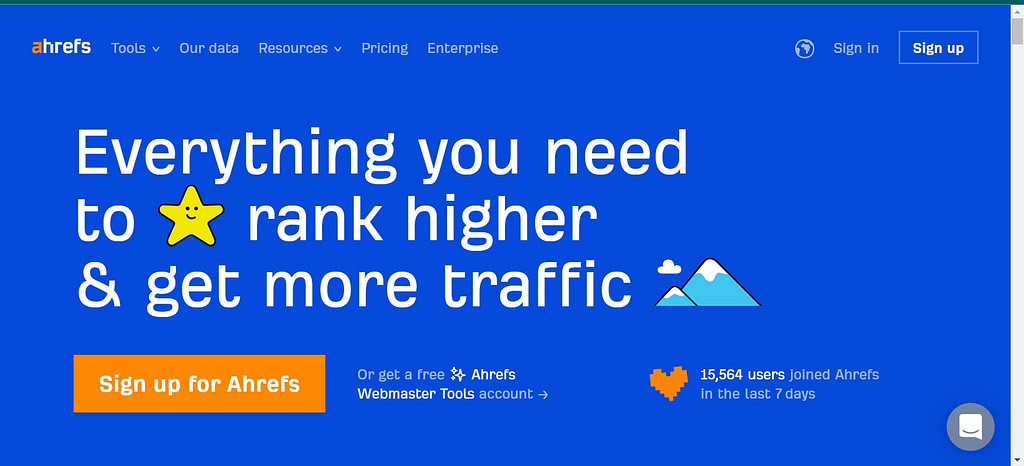 It is one of the most successful and used search engine optimization services or tools online. It is one of the most significant online website crawlers, next to Google. SEO experts always advise Ahrefs as the best analysis tool in the whereabouts. This tool highlights those parts of a website that need improvement to rank better in search engines.
2.SEMrush
SEMrush is a comprehensive SEO tool that offers features like keyword research, competitor analysis, site audit, backlink analysis, and more. It helps to identify profitable keywords, monitor competitor activities, and track website performance.
SEMRush is a comprehensive suite designed to help you streamline your marketing process. SEMRush assists teams in a wide range of digital marketing verticals, including SEO analysis, competitor analysis, keyword research, content marketing, campaign management, and much more. Semrush's database contains over 20 billion keywords and 808 million domains. It tracks things like a domain's or landing URL's organic position on Google's SERPs, AdWords advertising copies and their positions, Cost-per-click (CPC) ads, competitor analysis, and so on.
3.Moz Pro, An SEO Software
Moz Pro is a suite of SEO Tools that includes keyword research, site audit, rank tracking, link building, and more. It helps to improve website visibility, rankings, and traffic.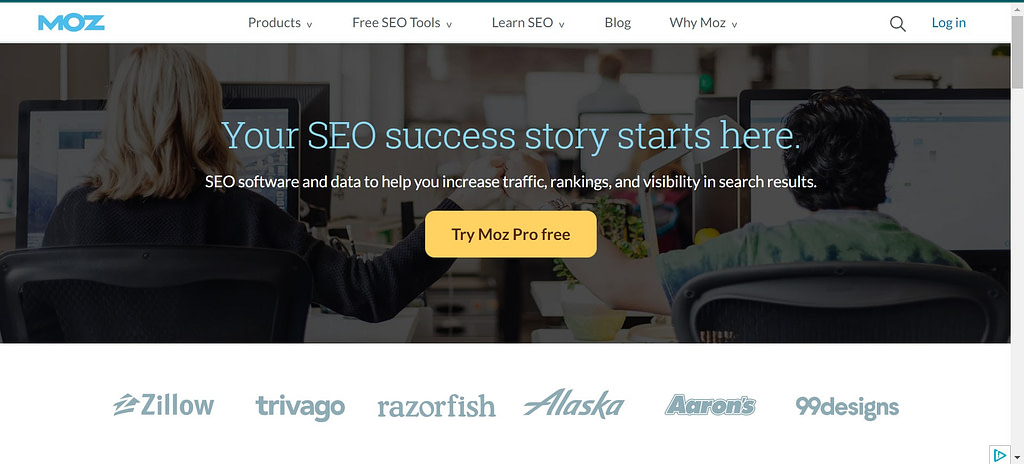 Other services may be more understandable to organisations new to SEO than Moz, which has a very complex set of capabilities. Nonetheless, Moz is one of the most effective SEO marketing tools available right now. Its extensive toolkit makes it an excellent all-in-one platform for both small and large organisations. They provide a plethora of marketing resources and certification classes, as well as fantastic SEO monitoring software.
Also ReadOpenAI GPT-4: Explore the Multimodal Capabilities, Exciting New Features, Image Input Integration, and How to Use GPT-4 for Maximum Results!"
4.Google Search Console
Users can use Google Search Console for free. It enables you to generate reports on your website and track its visibility on Google search engine ranking pages. You must add and validate a code to your website. You can also use Google Analytics to present your sitemap for indexing. You have complete control over what is represented or indexed in your account.

As a checker tool, it ensures your understanding of Google and how visitors approach or view your website. It also creates a definite way to optimize your website for a better SERP. Mainly, Search Console is used by new users for indexing.
5.Google Analytics
Google Analytics is a web analytics tool that provides insights into website traffic, audience behavior, and conversion rates. It helps to track website performance, identify user behavior, and optimize website content.
6.BuzzSumo
BuzzSumo is a fantastic SEO tool that focuses on the social media component of online marketing. This industry-leading platform can uncover industry trends, issues, and influencers with informative and easy-to-interpret data. It is a platform that assists you in locating exceptional engagement, content, and outreach options.

With features like their content research tool and real-time updates with backlink monitoring, BuzzSumo is worth a try if social media is part of your strategy. It, in a nutshell, has made a name for itself in the marketing world. It is an excellent tool for determining what people are talking about on social media to participate in trending topics and generate buzz by creating content around them.
7.Yoast SEO
Yoast SEO is a WordPress plugin that helps to optimize website content for search engines. It offers features like keyword optimization, meta description, and title tag optimization, internal linking suggestions, and more. It helps to improve website visibility and search engine rankings.
8.HubSpot
HubSpot's SEO Tools are linked with HubSpot's content strategy tool, allowing you to quickly find and rank the topics that are important to you and your clients. When looking for keywords to write about in your client's specialty, this integration can be useful.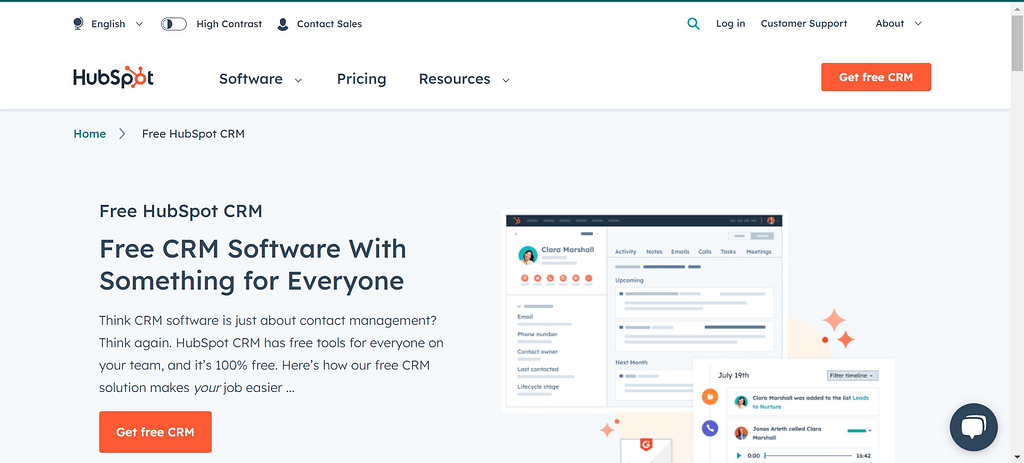 Because HubSpot's SEO tools are integrated with other Conversion Rate Optimization (CRO) tools such as landing pages, A/B testing, conversational bots, and calls-to-action, you can concentrate on increasing your clients' macro and micro conversion rates. HubSpot also has a large SEO resource library and free SEO classes for marketers and business owners.
Also ReadThe Secret Trick to Unlock GPT-4 Without Waiting
9. Ubersuggest
Ubersuggest is a free chrome extension and SEO tool that displays monthly search traffic, CPC, and competition data for terms. This tool will tell you what search engine optimization (SEO) best practices opportunities your website or SEO agency has missed out on so you can boost your site's ranking. 10 ways of using ChatGPT for SEO, Example, Tips and Prompts.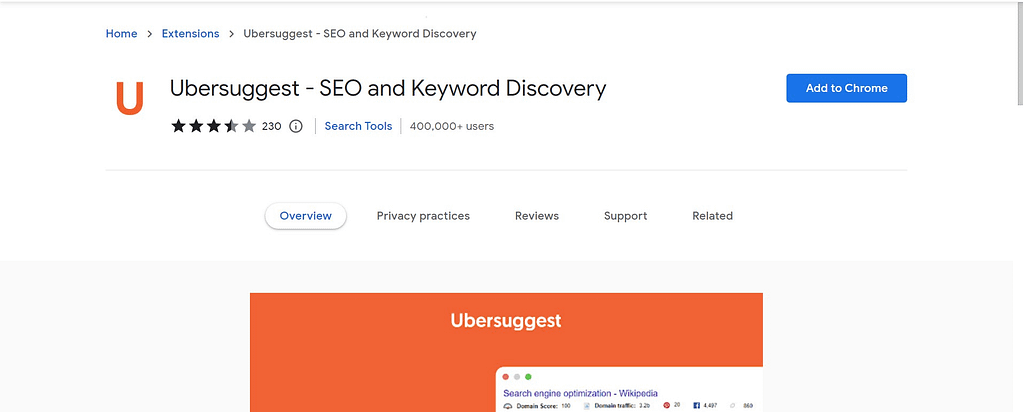 10.Majestic SEO
Majestic SEO is an SEO-focused link analysis software application. It, unlike other SEO Tools, is solely concerned with backlinks. It, on the other hand, isn't a one-stop shop for keyword research, site audits, and on-page SEO analysis.
Users can search a 'Fresh Index,' which is crawled and updated throughout the day, as well as a 'Historic Index,' which has been praised for its lightning-fast internet retrieval speed. One of the most popular features is the 'Majestic Million,' which displays a ranking of the top 1 million websites.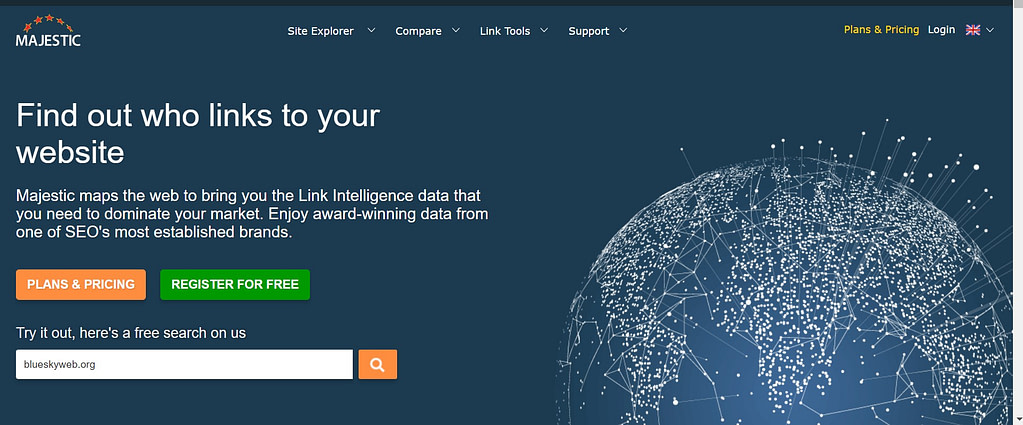 The 'Lite' edition of Majestic costs $50 per month and includes tools such as a bulk backlink checker, a list of referring domains, IP addresses, and subnets, and Majestic's built-in 'Site Explorer.' This function is designed to provide you with an overview of your online store, has garnered some criticism for being dated. In addition, Majestic does not have a Google Analytics interface.