Oh boy, do I have news for you! ChatGPT, the chatbot sensation taking over the internet, just got a whole lot cooler! OpenAI, the brilliant minds behind ChatGPT, have unleashed a game-changing update that's going to blow your socks off. Are you ready for this? ChatGPT now has Internet access! That's right, you heard it here first folks, the world-famous chatbot now has access to the vast expanse of knowledge that is the Internet.
Before this update, ChatGPT's dataset was a little limited, but now, with access to the Internet, there's no stopping this chatbot. It's like giving a kid the keys to the candy store! And let me tell you, the candy store is huge! With access to the Internet, ChatGPT can do so much more than just chat with you. It can now answer even more questions, tell more jokes, and even learn from your conversations.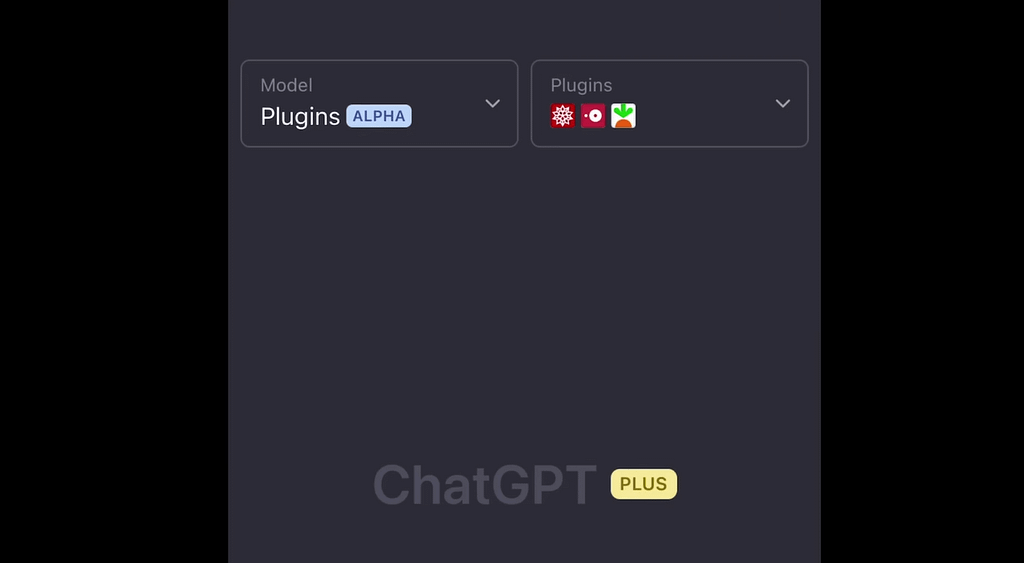 OpenAI has launched plugins for ChatGPT that will open up a whole new world of possibilities. Imagine chatting with ChatGPT about anything and everything under the sun, and getting instant answers to your burning questions. With this update, ChatGPT is going to be the ultimate chatbot, and it's going to change the game for good.
So, what are you waiting for? Get chatting with ChatGPT now and see for yourself just how much cooler it's become!
Unleashing the Power of Plugins: How ChatGPT Can Access the Internet Safely and Securely
ChatGPT is now a web-savvy bot! OpenAI has launched plugins that give ChatGPT access to the internet. For the first time ever, ChatGPT can now surf the web and interact with select websites to gather information.
These plugins also allow ChatGPT to access third-party databases and information sources.
So, if you're looking for a chatbot that's got its finger on the pulse of the internet, look no further than ChatGPT! 😎
Ladies and gentlemen, brace yourselves for some serious excitement! OpenAI has just dropped a bombshell update for ChatGPT, and it's got the internet buzzing. They've only gone and released 11 brand spanking new plugins for our favorite chatbot! And get this, they've been created by various companies including Slack, Zapier, Expedia, FiscalNote, Instacart, Milo, OpenTable, and more.
This means that ChatGPT is now a one-stop-shop for all your needs. Want to plan your dream vacation? No problem! Need some restaurant recommendations? ChatGPT's got your back! Want to shop for products or order groceries from local stores? ChatGPT's got you covered! And that's just the tip of the iceberg!
With these plugins, the possibilities are endless! You can now book flights, hotels, and rental cars, all through ChatGPT. You can even get legal and political insights with the FiscalNote plugin. It's like having your own personal assistant, but way cooler!
And the best part? ChatGPT can do all of this while still maintaining its witty and charming personality. You'll be entertained while getting things done, and that's a win-win in our books. Also read AI Chatbot In 5 Steps: How to Use ChatGPT API to Train It
So, what are you waiting for? Get ready to be blown away by ChatGPT's newfound functionality and get ready to take your chatbot experience to the next level!
Hold on to your hats, folks, because ChatGPT just got even more amazing! OpenAI has released two plugins that are guaranteed to blow your mind! That's right, you heard it here first, OpenAI itself has created a web browser and a code interpreter plugin for ChatGPT, and they're nothing short of incredible!
And if that wasn't enough, OpenAI has also released a code interpreter plugin! This plugin lets ChatGPT read and execute code, which means it can help you with all your coding needs. Whether you're a beginner or a pro, ChatGPT has got you covered.
Let's start with the web browser plugin. This bad boy lets ChatGPT retrieve information directly from the internet. That's right, the internet! It's like having an encyclopedia at your fingertips, but better! And get this, the browser uses the Bing AI API, which means ChatGPT can find the answers to your questions in a flash. Who needs Google when you've got ChatGPT, am I right?
Imagine having a chatbot that can help you with your coding projects, and answer any questions you might have. It's like having a personal coding tutor, but way cooler! And with ChatGPT's charming personality, you'll actually enjoy learning to code.
So, what are you waiting for? Get ready to take your coding and browsing experience to the next level with ChatGPT's new plugins! Trust us, you won't be disappointed!
Prepare to be amazed, because ChatGPT just got smarter! With OpenAI's web browser plugin, ChatGPT can now not only browse the net, but also intelligently draw data and make inferences from it. It's like having a human brain in a chatbot!
To give you an idea of just how impressive this is, OpenAI showcased a small demo where they asked ChatGPT about the 2023 Oscar winners. And guess what? ChatGPT responded in kind after checking the internet! It's like having a personal assistant who's always in the know!
With this new capability, ChatGPT can now access a vast amount of information on the internet and use it to provide you with accurate and relevant answers to your questions. It's like having a superpower, but without all the responsibility!
Our code interpreter plugin uses Python and performs logical calculations based on problems posed. Both plugins are currently in an Alpha stage. 👨
Release and Availability of plugins
OpenAI is currently testing ChatGPT plugins in a limited Alpha phase, which means they're not available to everyone just yet. But don't worry, you can sign up for a waitlist to get early access to these plugins!
OpenAI is initially prioritizing a small number of developers and ChatGPT Plus users for early access, so if you're one of them, you're in luck! And for the rest of us, wide-scale access should follow soon. So stay tuned!
With ChatGPT finally getting internet access, the AI bot is about to get even smarter. And if implemented correctly, it will become an even stronger competitor in the Google Bard vs ChatGPT battle. And let's face it, with its access to the Bing AI API, ChatGPT should certainly outperform Google Bard when it comes to finding information on the internet.
So, what are you waiting for? Sign up for the waitlist and get ready to experience the next level of AI chatbot technology with ChatGPT!
Related post The Secret Trick to Unlock GPT-4 Without Waiting